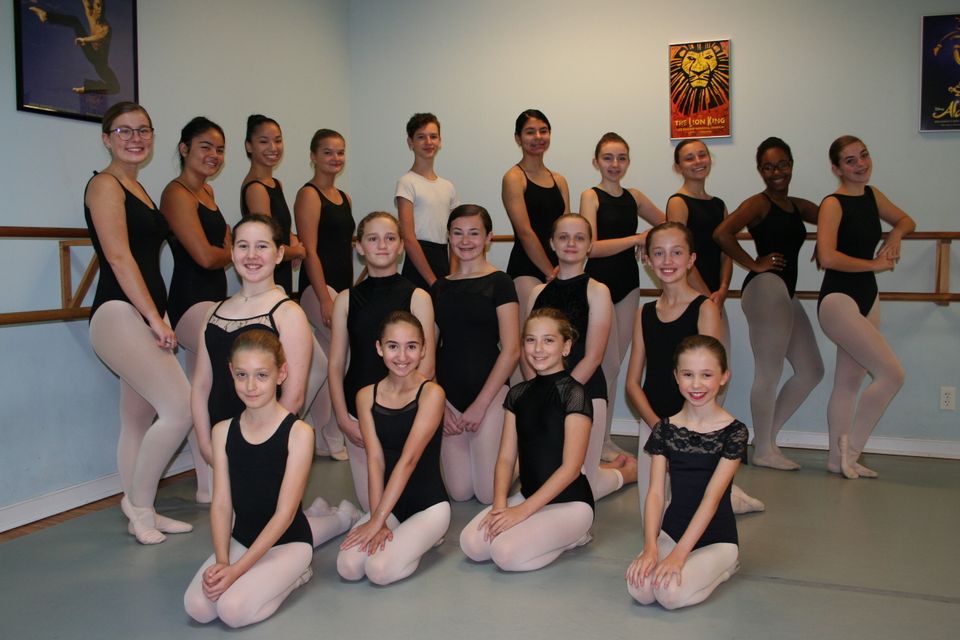 Corps/Trainees/Chrysalis

Corps de Ballet
The Corps de Ballet dancers range in age from 11-18 and have demonstrated the ability to master the technique required to perform the repertoire set by the choreographers.  These dancers have committed to a rigorous class and rehearsal schedule as well as a full calendar of  performances for community events as well as two major galas a year. The dancers take classes in ballet technique, pointe work, variations, character, modern, jazz and company repertoire, as well as Pilates and EBAS.

Trainees
The Apprentice program is for dancers who are not quite ready for the rigors of the Corps on a regular basis, but are segued into the corps by taking a corps level technique class.  Their requirements are the same as the corps level dancers in order to enable them to progress rapidly.

Chrysalis
Chrysalis, the entry level of Bayside Youth Ballet, is composed of young dancers ranging in age from 9-11.  This group of dancers participate in company classes and performances giving them a higher level of training as aspiring members of Bayside Youth Ballet.