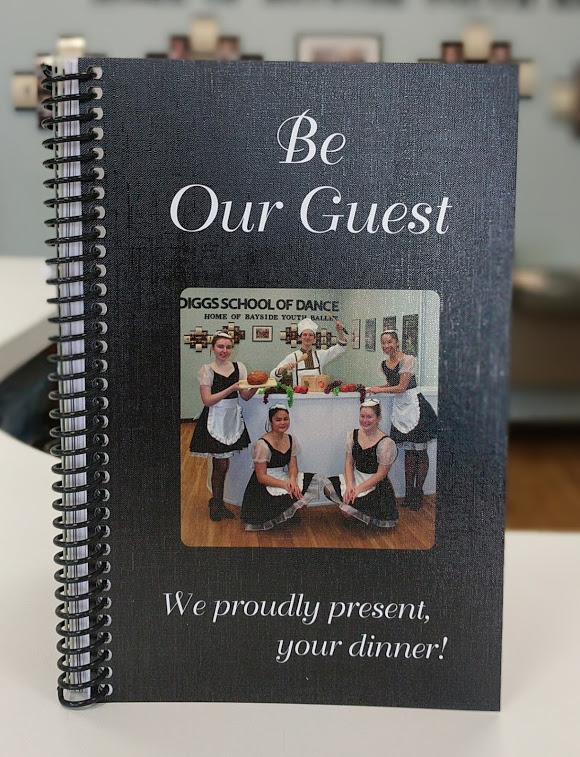 Be Our Guests
Our cookbooks are finally here!!!
A collection of over 150 favorite recipes by families and friends of Bayside Youth Ballet
It offers many great choices for appetizers, soups & salads, main dishes, desserts, etc.
You can buy one at the studio or from our dancers for $20, or we can mail you one for $25 including shipping fee.
Thank you for helping us!!!